Silver Spoons and Earth-Tone Sequins
December 3, 2009
As a subscriber to traditional and modern interiors alike, I'm especially into the idea of powerful, minimalist-based decorating with poignant details and sentimental accents.
A few of the window displays at ABC Home (888 broadway, Manhattan) illustrate this really well – from the Narnia-esque icy silver spoons and earth-tone sequins of one display to the warm womb-like atmosphere housing a geometric functional structure, all punctuated by a poised Bodhisattva.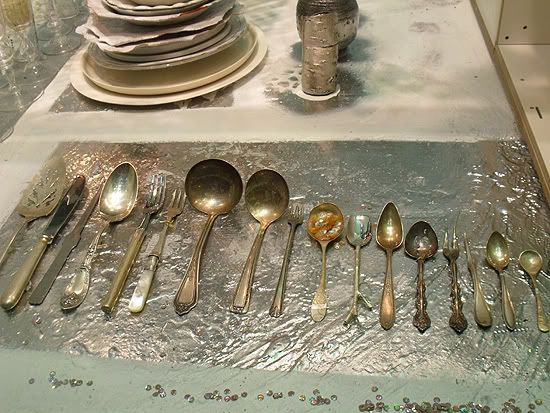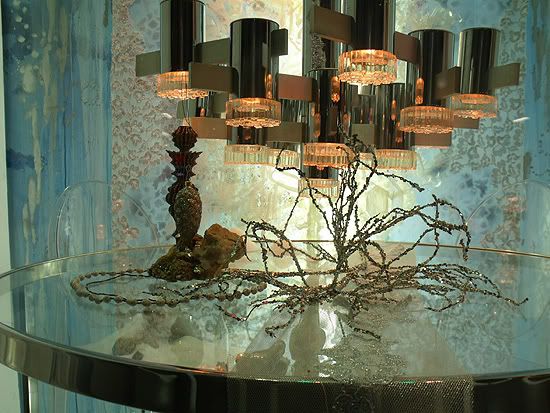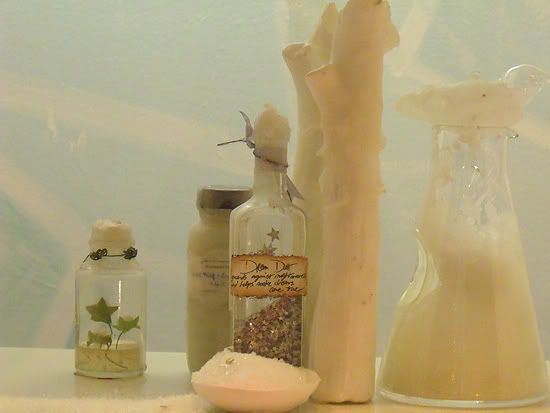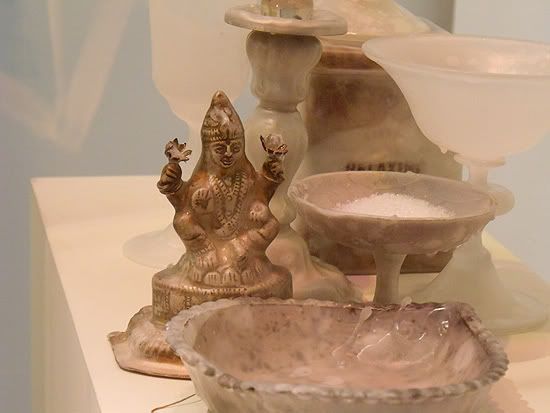 This decor really inspires a flow of refined festivity and creative energy – through this unexpected palette you have a shot at finding an aesthetic balance in your home (or wherever you spend most of your time). What if the place you closed/opened your eyes each day was a bottomless pit of inspiration? These thoughts were running through my head while I viewed the displays.
That aside, decorating seasonally with seemingly irrelevant relics can actually make a gorgeous statement when done with thought, no? It's kind of exciting…